ESSO 37 at ECCO 2017
Register now for ESSO37
MCCR Fellowship
Participate in the Workshop on Methods in Clinical Cancer Research
ESSO Fellowships
ESSO Fellowship in Breast Surgery at Vall d'Hebron. Application deadline 28th Feb 2017
Robotic Courses on Colorectal and Upper GI Cancer
Register now for the upcoming courses on Robotic Cancer Surgery
Affiliated Societies
Endorsed Events
Fellowships
Latest News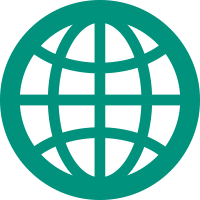 ESO-ESSO-ESTRO Multidisciplinary Course in Oncology for Medical Students
Students' experiences confirm the success of this "full immersion" 2-weeks' elective course on oncology for medical students co-organised every year by ESSO together with ESO and ESTRO
DREAM study officially opened
A landmark collaboration between Europe and Japan, the DREAM study (Diffusion-weighted magnetic resonance imaging to assess liver metastasis and improve surgical planning) has officially opened.
European School of Peritoneal Surface Oncology (ESPSO) Training Program
End of the program for the first participants
SSO-ESSO International Career Development exchange program
Dr. Frank BIllmann, next ESSO surgical oncologist to benefit from this exciting opportunity
Obituary - Umberto Veronesi, 1925-2016
At age 90, Umberto Veronesi has left us after an exemplary and intense life which has inspired many.
ESSO 37 Society Day at ECCO2017: See You There
ESSO is glad to announce the ESSO 37 one-day educational conference on breast cancer and colorectal cancer, which will take place next 27 January 2017 in Amsterdam.
ESSO Fellowship in Breast Surgery
Open position at Vall d'Hebrón in Barcelona, SP. Apply before 28th February 2017!
ESSO & the Polish Society of Surgical Oncology
This year the ESSO congress took place the first time in an Eastern European country: the 36th ESSO Congress was held in Krakow, a fascinating city and...
The ESSO 36 Congress: Where All Surgical Oncologists Should Meet
The ESSO Congress is the event all surgeons with an interest in surgical oncology should attend. The congress is indeed a natural gathering place where the surgical oncology community can meet…
Beyond Europe: Developing Cooperation with the Brazilian Society of Surgical Oncology
ESSO and BSSO (the Brazilian Society of Surgical Oncology – SBCO in Portuguese) recently started to offer their members the opportunity to apply for a visiting observership across the Atlantic.
Reference text book in surgical oncology now available to order
This book provides a definitive reference work encompassing advances in cancer surgery and the application of new adjunctive therapies to improve operative outcomes
ESSO Endorsed and Recommended events
ESSO also supports or recommends scientific events organised by other medical societies, hospitals or institutions that are deemed relevant and of particular interest for the surgical oncology community. All events listed on the ESSO website have been reviewed and approved by the ESSO Website & Editorial Committee.