ESSO-ERAS Course on Peri-operative Care in GI Surgery
Maastricht, The Netherlands, 11-12 December, 2017
ESSO Advanced Course on Upper GI Robotic Surgical Oncology
26-27 November, 2017 - Hamburg, Germany
ESSO-EYSAC Hands on Course on Colorectal Cancer Surgery
25-27 January - Ljubljana, Slovenia
ESSO Webinar
Clinical Trials in Surgical Oncology Webinar: 12/12/2017 - 10am CET
ESSO 38
Join us from 10-12 October 2018 in Budapest, Hungary for ESSO 38: Better Outcomes with Innovative Surgery!
European School of Soft Tissue Sarcoma
Deadline for applications is 31st January 2018
ESSO Courses
Support us
Membership Benefits
Latest News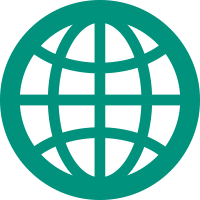 All News
ESSO President attends the Portuguese Society of Oncology's national congress
This year Dr. Santiago Gonzalez Moreno (ESSO President) attended the largest National Congress of Oncology taking place from October 26 to 29 2017 in Aveiro, Portugal.
ESSO participates in The Brazilian Surgical Oncology Congress
Prof. Kovacs and Prof. Audisio presented a range of topics, further strengthening our partnership, including an ESSO/SBCO Breast Oncoplastic Surgery Course.
The Importance of Specialised Surgical Oncology Education
Lynda Wyld, Chair of the ESSO Education and Training Committee, presents recent developments in ESSO's educational activities.
Steps Forward in the Essential Requirements for Quality Cancer Care Project
ESSO is part of a project aiming to provide explanations of the organisation and actions necessary to provide high-quality care to patients with a specific tumour type.
ESSO Training Fellowships: Broaden Your Horizons
Dr. Desiderio (IT) shares his ESSO Training Fellowship experience, wherein he learnt new techniques and expanded his practical knowledge at the City of Hope National Medical Center Duarte (CA, USA).
The European School of Soft Tissue Sarcoma Illustrated
ESSO and the Connective Tissue Oncology Society (CTOS) have launched the European School of Soft Tissue Sarcoma Surgery (ESSTSS) to provide training in the surgical management of soft tissue sarcomas.
Message from the ESSO Chief Operating Officer & Office
Chief Operating Officer, Carine Lecoq, presents ESSO's recent activities and latest news.
Advances in Surgical Oncology in Brazil
Surgical Oncology now recognised as a specialty in Brazil
ECCO2018
The ECCO 2018 European Cancer Summit will be held on 7-9 September 2018 in Vienna.
ESSO 38
ESSO 38 "Better outcomes with innovative surgery" will be held in Budapest, Hungary on the 10 -12 October 2018.
Special eCancer Issue dedicated to the late Prof. Umberto Veronesi
This special eCancer Issue gathers together six papers dedicated to the late Prof. Umberto Veronesi, honouring his enormous contribution to cancer research and treatment
New Research Initiatives from ESSO: Go Safe & Corsica
GO SAFE and CORSiCA are two new research initiatives that will investigate quality of life after cancer surgery and specificities of ypT0 rectal cancers at the European level.
ESSO Endorsed and Recommended events
ESSO also supports or recommends scientific events organised by other medical societies, hospitals or institutions that are deemed relevant and of particular interest for the surgical oncology community. All events listed on the ESSO website have been reviewed and approved by the ESSO Website & Editorial Committee.