Support us
Donate and help develop surgical oncology further for the benefit of cancer patients
ESSO 38
10 -12 October 2018, Budapest, Hungary
ESSO Course
ESSO Course on Colorectal Cancer Surgery 20-22 April 2017, Berlin, Germany
ESSO Fellowships
ESSO Fellowship in Breast Surgery at Vall d'Hebron. Application deadline 28th Feb 2017
Animated video:
the positive impact of specialised surgery in the fight against cancer
ESSO Courses
Support us
Fellowships
Latest News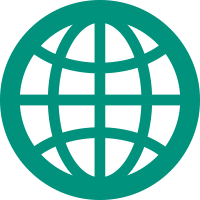 All News
CORSiCA: Investigating Rectal Cancers' Nodal Positivity Before Surgery
An application for a new research project has been submitted. Developed in the framework of EYSAC research activities, 'CORSiCA' will investigate rectal cancers' nodal positivity before surgery
Minimally Invasive Surgery Congress
Minimally Invasive Surgery Congress, 7-8 March 2017, London. Free registration for ESSO members.
Special Issue on Melanoma on EJSO
ESSO expert Professor Piotr Rutkowski has been selected as the responsible guest editor of the special EJSO issue 'New Roads in Melanoma Management.
16 Spanish Experts Illustrate the Latest Oncology Advances
Sixteen portraits of internationally renowned Spanish cancer experts have been published on the local newspaper ABC.
Digital EJSO
Exciting New ESSO Member Benefit - Digital European Journal of Surgical Oncology ESSO is happy to now offer a digital version of the European Journal of Surgical Oncology to it's members.
ECCO2017 webcasts
Webcasts of sessions from the ECCO2017 Congress are now available to all.
GO SAFE
GO SAFE is a new research study that will evaluate postoperative functional outcomes and quality of life after cancer surgery in geriatric patients.
ESSO Fellowship in Breast Surgery
Open position at Vall d'Hebrón in Barcelona, SP. Apply before 28th February 2017!
Colorectal Cancer Awareness Month - European Parliament Event
On 1st March 2017, our President Professor Santiago Gonzalez Moreno will take part in a European Parliament high-level event to mark European Colorectal Cancer Awareness Month
Interview ESSO President Professor Santiago González-Moreno
ESSO President Professor Santiago González-Moreno has been interviewed on the occasion of the ESSO Society Day in Amsterdam (NL).
Surgical Oncologists also Suffer from Occupational Injuries
How frequent are occupational musculoskeletal disorders in surgeons who perform long operations? Well, more than we could expect...
Animated Video: The Positive Impact of Specialised Surgery in the Fight Against Cancer
Surgical oncology societies have started to translate our animated video about the importance of specialised surgery in their own local language.
ESSO Endorsed and Recommended events
ESSO also supports or recommends scientific events organised by other medical societies, hospitals or institutions that are deemed relevant and of particular interest for the surgical oncology community. All events listed on the ESSO website have been reviewed and approved by the ESSO Website & Editorial Committee.