Course
Localisation Techniques for Guided Breast Cancer Surgery, 12th of June 2019, Madrid (ES)
Course
ESSO Course on Fluorescence Guided Surgery, Leiden (NL), 11-12 April 2019
Congress
Abstract submissions now open for ESSO39: 9 – 11 October 2019
EBSQ Qualification
Professional Examinations in both surgical oncology and in breast cancer surgery Now available in multiple locations
12th-13th of September 2019, Milan (IT)
ESSO advanced course on Pancreatic Cancer Surgery, 12th-13th of September 2019, Milan (IT)
Congress
ESSO Courses
Join us
Latest News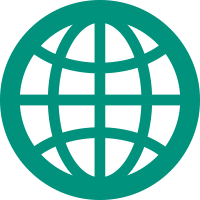 All News
European Journal of Surgical Oncology (EJSO) volume 45/5 (May 2019) out now!
EJSO volume 45/5 is out now, subscribe here today!
Variability in breast cancer surgery training across Europe: An ESSO-EUSOMA survey
Patients may transfer hospitals for clinical reasons which may delay time to treatment. The purpose of this international study is to provide insight in the extent of hospital transfer in breast cancer care; which type of patients transfer and what is the impact on time to treatment.
International Congress of the Central-Eastern European Breast Cancer Surical Consortium
ESSO is proud to endorse the 1st International Congress and Scientific Workshop of the Central-Eastern European Breast Cancer Surgical Consortium in Hungary, Budapest. The primary objective of the health political and scientific conference is to strengthen cooperation between the participating 28 countries in the field of oncology, to promote state-of-the-art diagnostic and therapeutic procedures in Oncological care, to find future-oriented solutions tailored to the particularities of our respective regions, and to initiate specific cooperation projects in the field of oncology aimed at improving health situation in our countries.
ESSO / EORTC SURGERY FELLOWSHIP PROGRAMME
EORTC is partnering up with ESSO to offer a one-year research fellowship project in clinical research surgical oncology which aims to investigate the development of new therapeutic strategies in cancer patients. The fellow will be involved in the scientific coordination, supervision, clinical data collection, analysis and interpretation of open clinical trials and as well manuscript writing and establishment of new projects within the domain of cancer clinical research. Click here for more information:
ESSO President-Elect Domenico D'Ugo represents ESSO during SISSO 2019
ESSO President-Elect Domenico D'Ugo represented ESSO during the Surgical International Symposium of Surgical Oncology (SISSO) congress in Seoul, Korea on February the 22nd & 23rd, strengthening and honouring ESSO's partnership with the Korean Surgical Oncology Society (KSSO).
2018 ESSO-SSO Observership Report
For the 2018 ESSO-SSO Observership exchange programme, Dr Tzengs following report (made possible by ESSO funding) gives a first hand account of his inspiring experience. ESSO would like to thank Dr Tzeng for his insightful contribution and wish him the best of luck for the future.
Highlights of the 38th ESSO Congress
A short video of ESSO President Dr Tibor Kovacs from Guy's Hospital and King's College, London, United Kingdom, presents the highlights of the ESSO 38 congress in Budapest along with Dr Riccardo Audisio from the Institute of Clinical Sciences - Sahlgrenska University Hospital, Göteborg, Sweden. 15/02/2019
Professor Sergio Sandrucci appointed RCE Steering Committee member for 2019-2020
Following elections among the Rare Cancer Europe (RCE) partners, ESSO is proud to announce that Professor Sergio Sandrucci has been appointed RCE Steering Committee member representing the Scientific societies and Healthcare providers group for the term 2019-2020.
Education and innovation in surgical oncology
Prof Riccardo Audisio talks to ecancer at BGIICC 2019 in Cairo about the quality and value of cancer surgery. He emphasises the importance of staying up to date with current technology and innovation in order to provide the most informed surgical solution. Prof Audisio ends by highlighting the importance and benefits of high quality education for surgical oncologists.
The 36th Annual Congress of ACO-ASSO will be held from October 3 - 5, 2019
The chosen topic will be Innovative Cancer Therapy. The event will be chaired by Tarkan Jäger, MD (Salzburg) and M. Alireza HODA, MD (Vienna).
Standards and Research: The Future-of-Surgery
The Commission on the Future of Surgery gazed twenty years into the future to identify advances in medicine and technology that are likely to change surgical care. Explore what the future looks like, which technologies are likely to have the greatest impact, and what this means for patients and surgical professionals.
TRANSFORMING BREAST CANCER TOGETHER
This white paper intends to provide an up-to-date overview of the health and economic burden of breast cancer in Europe 2019. It presents breast cancer not only as a population health problem, but also as a socio-economic problem, as it underlines that European healthcare systems are still heterogeneous with stark inequalities existing in access, quality and patient outcomes.
ESSO Endorsed and Recommended events
ESSO also supports or recommends scientific events organised by other medical societies, hospitals or institutions that are deemed relevant and of particular interest for the surgical oncology community. All events listed on the ESSO website have been reviewed and approved by the ESSO Website & Editorial Committee.