Congress
Save-the-Date for ESSO39: 9 – 11 October 2019
Course
ESSO Hands on Course on Minimally Invasive Gastrectomy and Esophagectomy, 7-8 March 2019, Utrecht (NL)
Course
ESSO Advanced Course on the Management of HIPEC after CRS, 7-9 March 2019, Hamburg (DE)
Course
ESSO Course on Fluorescence Guided Surgery, Leiden (NL), 11-12 April 2019
Affiliated Society Annual Congress
10th Annual Congress of the French Society of Surgical Oncology
EBSQ Qualification
Professional Examinations in both surgical oncology and in breast cancer surgery.
Congress
ESSO Courses
Support us
Latest News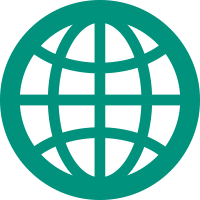 All News
Professor Sergio Sandrucci appointed RCE Steering Committee member for 2019-2020
Following elections among the Rare Cancer Europe (RCE) partners, ESSO is proud to announce that Professor Sergio Sandrucci has been appointed RCE Steering Committee member representing the Scientific societies and Healthcare providers group for the term 2019-2020.
Education and innovation in surgical oncology
Prof Riccardo Audisio talks to ecancer at BGIICC 2019 in Cairo about the quality and value of cancer surgery. He emphasises the importance of staying up to date with current technology and innovation in order to provide the most informed surgical solution. Prof Audisio ends by highlighting the importance and benefits of high quality education for surgical oncologists.
The 36th Annual Congress of ACO-ASSO will be held from October 3 - 5, 2019
The chosen topic will be Innovative Cancer Therapy. The event will be chaired by Tarkan Jäger, MD (Salzburg) and M. Alireza HODA, MD (Vienna).
Standards and Research: The Future-of-Surgery
The Commission on the Future of Surgery gazed twenty years into the future to identify advances in medicine and technology that are likely to change surgical care. Explore what the future looks like, which technologies are likely to have the greatest impact, and what this means for patients and surgical professionals.
TRANSFORMING BREAST CANCER TOGETHER
This white paper intends to provide an up-to-date overview of the health and economic burden of breast cancer in Europe 2019. It presents breast cancer not only as a population health problem, but also as a socio-economic problem, as it underlines that European healthcare systems are still heterogeneous with stark inequalities existing in access, quality and patient outcomes.
BEATING CANCER: MISSION POSSIBLE Towards effective cancer control in Europe
European cooperation adds value to Member State actions in the fight against cancer, which is why MEPs Against Cancer (MAC) is proud to release its new manifesto.
ESSO 38 Abstracts 2018
The abstracts of the ESSO 38 congress have been published in EJSO Vol 45 issue 2 https://www.sciencedirect.com/journal/european-journal-of-surgical-oncology/vol/45/issue/2
Variability in breast cancer surgery training across Europe: An ESSO-EUSOMA international survey
At present there is a lack of standardization of training in breast cancer surgery across Europe. The aim of this survey was to assess current practice in Europe regarding training in breast cancer (BC) surgery.
Towards an evidence-informed value scale for surgical and radiation oncology
Surgery and radiotherapy, two locoregional cancer treatments, are essential to help improve cancer outcomes, control, and palliation.
Patient Survey on awareness of cancer-associated thrombosis in people with cancer
People with cancer have a higher risk of developing thrombosis (a blood clot), yet it remains under-reported, seldom discussed and often misdiagnosed.
Mission and Vision Statement for BRESSO: The ESSO Breast Surgical Oncology Project
BRESSO is the Breast Surgical Oncology Project Team within ESSO, working to promote accredited specialist breast surgical care for breast cancer patients and women at high risk of breast cancer.
ESSO Welcomes GSVS - our new Georgian Affiliated Society
With great pleasure we announce we have signed a Memorandum of Understanding with the Georgian Society for Visceral Surgery (GSVS).
ESSO Endorsed and Recommended events
ESSO also supports or recommends scientific events organised by other medical societies, hospitals or institutions that are deemed relevant and of particular interest for the surgical oncology community. All events listed on the ESSO website have been reviewed and approved by the ESSO Website & Editorial Committee.