Course
ESSO-EYSAC Surgical Anatomy Course on Pancreatic Cancer, 4-5 February 2019, Leiden (NL)
Course
ESSO Advanced Course on the Management of HIPEC after CRS, 7-9 March 2019, Hamburg (DE)
Course
ESSO Course on Fluorescence Guided Surgery, Leiden (NL), 11-12 April 2019
Congress
Save-the-Date for ESSO39: 9 – 11 October 2019
Congress
ESSO Courses
Support us
Latest News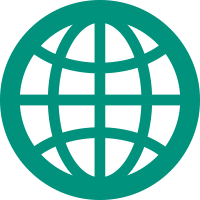 All News
Introducing Incision Academy during the ESSO-EYSAC Hands on Course on Abdominal Surgery
Incision Academy is an online education platform for sharing surgical skills and knowledge using standardization and a systematic approach.
Message from the ESSO President
The surgical oncologist is in the centre of cancer care leading the multidisciplinary cancer management teams and surgeons have a pivotal role in diagnosing and treating cancer patients...
Inaugural Session Central-Eastern European Breast Cancer Surgical Consortium
The official Inaugural Session of the Central-Eastern European Breast Cancer Surgical Consortium (CEEBCSC) was held at the 38th ESSO Congress on Wednesday 11th of October.
European School of Peritoneal Surface Oncology September 2018 Graduates
In September 2018 16 ESPSO participants ended their training program and 13 of them were awarded their European Certification on Peritoneal Surface Oncology during the PSOGI 2018 Congress in Paris.
Expert recommendations: personalized management of elderly patients with rectal cancer
A multidisciplinary task force convened experts from ESSO, ESCP, SIOG, and ACS CoC, with the goal of identifying the best practice to promote personalized rectal cancer care in older patients.
Patient Survey on awareness of cancer-associated thrombosis in people with cancer
People with cancer have a higher risk of developing thrombosis (a blood clot), yet it remains under-reported, seldom discussed and often misdiagnosed.
Mission and Vision Statement for BRESSO: The ESSO Breast Surgical Oncology Project
BRESSO is the Breast Surgical Oncology Project Team within ESSO, working to promote accredited specialist breast surgical care for breast cancer patients and women at high risk of breast cancer.
DREAM Project Update
Progress report on the landmark collaboration between Europe and Japan, the DREAM study (Diffusion-weighted magnetic resonance imaging to assess liver metastasis and improve surgical planning)
CLIMB Project Update: Results of primary analysis
A prospective colorectal liver metastasis database with an integrated quality assurance program to benchmark practices for unresectable or borderline resectable colorectal liver metastasis surgery.
ESSO Welcomes GSVS - our new Georgian Affiliated Society
With great pleasure we announce we have signed a Memorandum of Understanding with the Georgian Society for Visceral Surgery (GSVS).
Living Well during Cancer Treatment Nutrition Booklet
ESSO Endorsed ECPC's Living well during Cancer Treatment Nutrition Booklet to address common questions patients might have about diet, nutrition & physical activity during cancer treatment.
The Harvard Global Catalyst Win-Win initiative
Catalyzing win-win partnerships between stakeholders and interested parties to increase access to Clinical Oncology-Radiotherapy, cancer care and prevention in Low and Middle Income Countries (LMIC)
ESSO Endorsed and Recommended events
ESSO also supports or recommends scientific events organised by other medical societies, hospitals or institutions that are deemed relevant and of particular interest for the surgical oncology community. All events listed on the ESSO website have been reviewed and approved by the ESSO Website & Editorial Committee.