Course
ESSO Course on Electrochemotherapy of Cutaneous and Deep Seated Tumors, 21-22 October, 2019, Ljubljana, Slovenia (SI)
Course
ESSO advanced course on Pancreatic Cancer Surgery, 12th-13th of September 2019, Milan (IT)
Course
Localisation Techniques for Guided Breast Cancer Surgery, 12th of June 2019, Madrid, Spain (ES)
Congress
Join the premier European scientific conference in surgical oncology in Rotterdam, the Netherlands, 9th to 11th of October, 2019.
Early registration deadline: 2nd of July
Congress
ESSO Courses
Join us
Latest News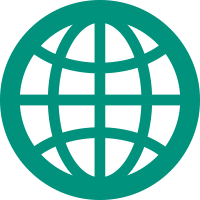 All News
Less than 3 weeks left to register with early registration discounts for ESSO 39 (2nd of July, 2019)
Less than 3 weeks left to register with early registration discounts for ESSO 39 (2nd of July, 2019)! Register today and save up to €100 thanks to the discounted registration rates! Join us in Rotterdam for ESSO 39 and have the opportunity to meet some of the most renowned experts in the field of surgical oncology!
The Role of Cancer Surgery in Africa by R. Audisio - Sahlgrenska University Hospital, Gothenburg, SE
Prof Riccardo Audisio speaks to ecancer at the Global Health Catalyst Summit 2019 at the Dana Farber Cancer Institute in Boston, Massachusetts about how surgery plays an important role in improving cancer care in Africa. Prof. Audisio emphasises that surgery is the most effective and cheapest treatments available for cancer, so as an avenue is worth pursuing as an option for African cancer care.
Latest digital edition of European Journal of Surgical Oncology, Volume 45 Issue 6 available now!
EJSO (European Journal of Surgical Oncology) is the Official Journal of the European Society of Surgical Oncology and BASO - the Association for Cancer Surgery. EJSO aims to educate and inform about the many subspecialty disciplines of cancer surgery. The EJSO publishes original scientific articles, reviews, clinical trials, news and views, and other relevant material. The journal seeks to inform its worldwide print and electronic readership through excellence, clarity, simplicity and concise presentation of the written word and diagram.
The European School of Soft Tissue Sarcoma Illustrated
2019 summary of the ESSO and Connective Tissue Oncology Society (CTOS) progress on the European School of Soft Tissue Sarcoma Surgery (ESSTSS) to provide training in the surgical management of soft tissue sarcomas.
ESSO & SSO establish new partnership opportunity enabling you to join SSO at an exclusive rate!
ESSO and SSO have established a new partnership opportunity that enables you to join SSO at an exclusive rate. That means you can supplement all the benefits from your ESSO membership with the exceptional education and access to leading-edge research that SSO offers. You'll also gain access to a community of peers and experts globally for insights about the clinical challenges you face every day.
President Tibor Kovacs signs a Memorandum of Understanding with IASO
On the 2nd of March 2019 ESSO President Tibor Kovacs signed a breakthrough memorandum of understanding with the Indian Society of Surgical Oncology (IASO). ESSO has now cemented a new frontier and valuable learning opportunities with this new partnership agreement with IASO.
Is balancing work & domestic chores still a challenge for women surgeons?
In this article, Dr Olivia Sgarbura (MD, PhD, Surgical Oncologist) questions the inequalities women in modern day surgery face. She argues that the unequal distribution of domestic labor has already been incriminated for under representation of women in academic leadership positions and slow career advancement, suggesting that little has changed in the domestic field for 2019.
ESSO-SSO International Career Development Exchange Program 2019
Each year, this program allows for a selected ESSO member under the age of 40 to visit the SSO meeting thanks to a combined ESSO-SSO partnership. ESSO and SSO provides a funding of $3,000 for a one-week visit to an American cancer centre under guidance of a mentor. Here is the report from our latest fellow, Gabrielle Van Ramshorst.
ESSO President Dr Tibor Kovacs attends 25th Jubilee of the Polish Society of Surgical Oncology
ESSO President Tibor Kovacs attended the 25th Jubilee conference of the Polish Society of Surgical Oncology & signed an MoU with our partner society leadership with Wojciech Wysocki President of PSSO. ESSO is committed to working together with partner societies for the recognition of quality Surgery across Europe and beyond.
Successfull SFCO congress in Montpellier!
Our affiliated French Society of Surgical Oncology (SFCO) meeting in Montpellier, France that was held 16-18.05.2019 was a great opportunity to show our mutual collaborations between ESSO and SFCO.
ESSO's strategy for clinical research: Paving the way for a culture of research in cancer surgery
As part of its mission to promote the best surgical care for cancer patients, the European Society of Surgical Oncology (ESSO) has been developing multiple programmes for clinical research along with its educational portfolio. This position paper describes the different research activities of the Society over the past decade and an action plan for the upcoming five years to lead innovative and high quality surgical oncology research. ESSO proposes to consider pragmatic research methodologies as a complement to randomised clinical trials (RCT), advocates for increased funding and operational support in conducting research and aims to enable young surgeons to be active in research and establish partnerships for translational research activities.
Global Survey on Nutrition in Cancer Patients by ESSO & EYSAC
The study rational is to investigate and compare practice of different sub-specialties in different countries in order to evaluate and design measure of interventions. On this basis, we will appreciate your contribution and we will be grateful if you can take this 5-minutes survey.
ESSO Endorsed and Recommended events
ESSO also supports or recommends scientific events organised by other medical societies, hospitals or institutions that are deemed relevant and of particular interest for the surgical oncology community. All events listed on the ESSO website have been reviewed and approved by the ESSO Website & Editorial Committee.